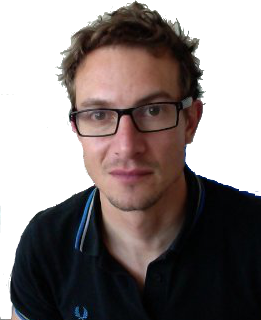 Research director - Inria center at the University of Bordeaux.
Team leader of Potioc (Inria, CNRS, Univ. Bordeaux). Member of LaBRI

Main research areas: HCI, 3D User Interfaces, Tangible Interaction, Augmented Reality, Virtual Reality, Visualization
Current interest
Environment

Be·aware Bringing environmental issues closer to the public with augmented reality
ANR Project starting 2023. Leran more.
Education

HOBIT Hybrid Optical Bench for Innoovative Teaching
Quantum physics. Learn more.
Welfare
We explore the potential of augmented reality experiences, during which the user will be able to experience various symptoms of schizophrenia through digital distortions of the physical world, while making them "visible" to outside participants. The objective is to promote the destigmatization of the pathology among health students.
Other sample projects

AR Avatars:
Exploring avatars in AR

CARDS:
Tangible AR at school

Teegi:
Tangible EEG Interface.

One reality:
Hybrid mixed reality.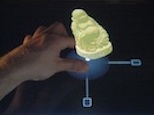 Toucheo:
Multitouch and Stereo.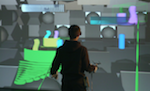 VR and music:
Immersive performances.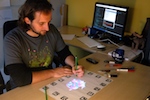 PapARt:
Augmented paper.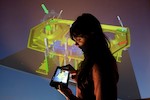 Navidget:
Camera viewpoint control.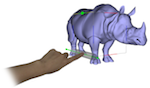 tBox:
3D transformation widget for multitouch screens.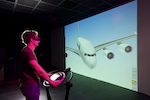 CAT:
Control Action Table: 6DOF input device
Publications